*** Museum of New York City ***
Category: Identity System
Year: 2019
Mentors: Bora Shin

The Museum of the City of New York fosters an understanding of the distinctive nature of urban life in the world's most influential metropolis. It engages visitors by celebrating, documenting, and interpreting the city's past, present, and future. The goal of this project is to change the idea of what a historical institution could look like.

(This is a hypothetical student project done at ArtCenter College of Design.)



Poster Series
: The challenge here was how to get a sense of the city without being physically in the city. The speed, the buildings, the small hole in the wall places were big influences in the form-making. This series is the visualization of those ideas.
Spatial Graphics
: With a diverse graphic language, the visual impact draws the viewer in to become more interested in the history of New York in a new and exciting way that draws inspiration from the city they're from.
Website
: When it comes to the web, the attribute of that speed of New York comes into play. With a web application, the design of the web is refined and simple, but what makes it stand out is the way the transitions function.

Exhibition Catalog: Using a seasonal system to showcase the artist and exhibits, this gives the museum an opportunity to constantly rotate new and special exhibitions. With each design being part of the season, the main image would be one that fits in color-wise within that season.

The Second Catalog will specifically focus on the history of New York.

Spacial Graphics
: With a diverse visual language, the typography is engaging and consistent throughout the various media.
ID Collateral
: Having a flexible mark is when it starts to shine. It reacts to its various media whether it be letterhead, business card, and web.
Ticketing
: The ticketing breaks up into three sections: general, student, and member admissions. Each one has an appointed an image treatment.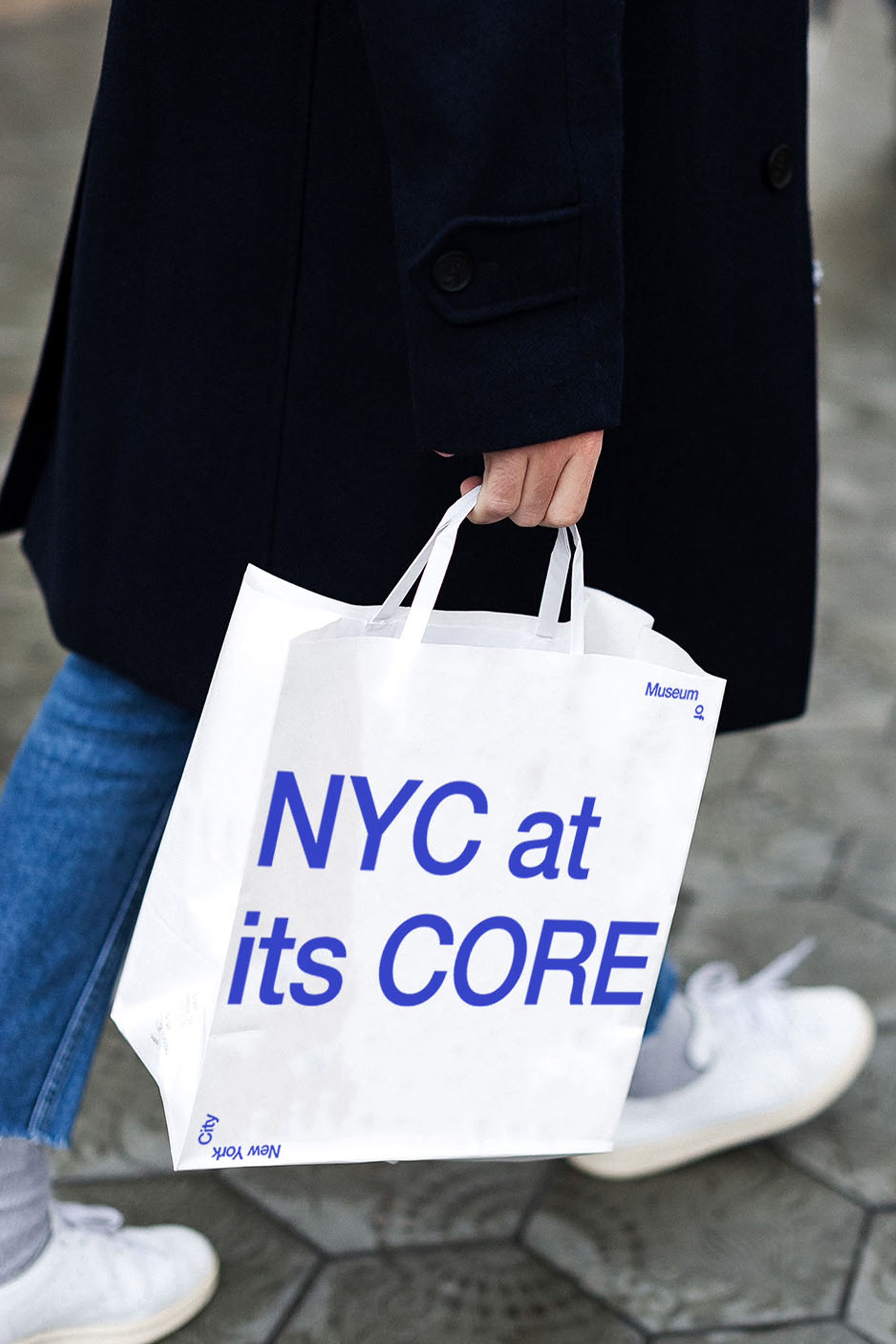 Media Texture
: To engage the outside public, this interactive installation serves as a teaser for the overall visuals and subject matter one would experience in the museum.
v